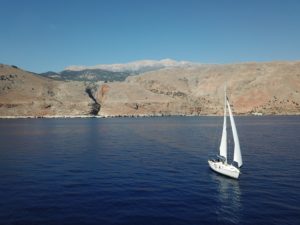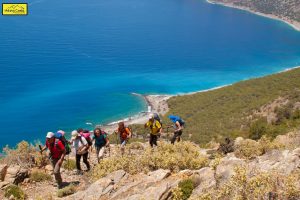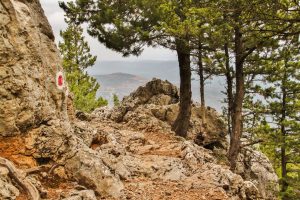 The seas await…
All it takes is a soft breeze to blow our sails and the edge of the horizon is a feasible destination… That is the magic of sailing. No limitations by fuel or weather conditions. You choose a destination and you simply get there , time doesn't matter. Besides, on a sailing boat ,holidays start the moment you set foot on it as the aim in not simply to get somewhere. Hiking Creta goes to the sea as well as the mountain, using as a driving force the wind and people who love nature and adventure. Together we can travel for a day so that you can get a taste of sailing in Chania and enjoy a swim in the peaceful bay of Chania or we can travel for more days in Crete and to the wonderful Aegean islands experiencing the open sea on a sailing boat… Moreover, we can climb without ropes right above the water or we can hike on the amazing waterfront trails of Crete.. www.sailingsouthcrete.gr
More hiking tours.
root
2018-03-09T16:32:19+02:00
Tripiti So much has [...]
root
2018-03-06T13:44:30+02:00
Zourva Tromarisa. Just [...]
root
2018-03-12T19:19:21+02:00
Gigilos Psilafi. Next [...]
root
2018-03-06T13:42:53+02:00
root
2018-03-06T12:19:00+02:00
root
2018-03-06T14:14:13+02:00
Crossing White Mountains. [...]
root
2018-03-09T10:22:51+02:00
Eligia Gorge. Samaria [...]
Oops! We could not locate your form.